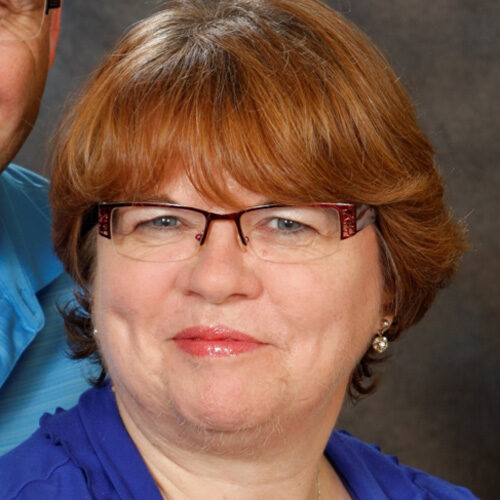 Born and raised on a dairy farm in Kincardine Township, as the youngest of five children, Joyce Cotter fondly remembers making mud pies, building forts in the hayloft and calling the cows in for supper. Through Junior Farmers, Joyce met her husband Paul and they have been married for 34 years. They are blessed with two sons Brent and Shane, daughter–in-law Karla and granddaughter Millicent.
Joyce was confirmed in the United Church but joined the Catholic Church in 1991. Joyce sings in the choir, is part of the collection counting team, and St. Vincent de Paul. She has been a member of The Catholic Women's League for 28 years at St. Joseph, Fergus. 
At council level, Joyce served as resolutions/legislation chair, president for 5 years, and past president. Joyce held the position of Kitchener regional chair, and was elected to diocesan spiritual development chair, 2nd vice-president and Christian family life chair, president-elect and organization chair.  She is currently serving as Hamilton Diocesan President. 
Joyce has worked with the public for over 27 years as a cashier at Zehrs. She loves to read, watch movies, listen to music and is a football fan. 
Joyce feels privileged to be a part of The Catholic Women's League. Her life has been enriched by the gifts of friendship, of purpose in serving the Lord, and seeing Christ through member's action. She believes all members can make a difference and hopes to inspire and encourage you to share your gifts and faith within your council, parish and community.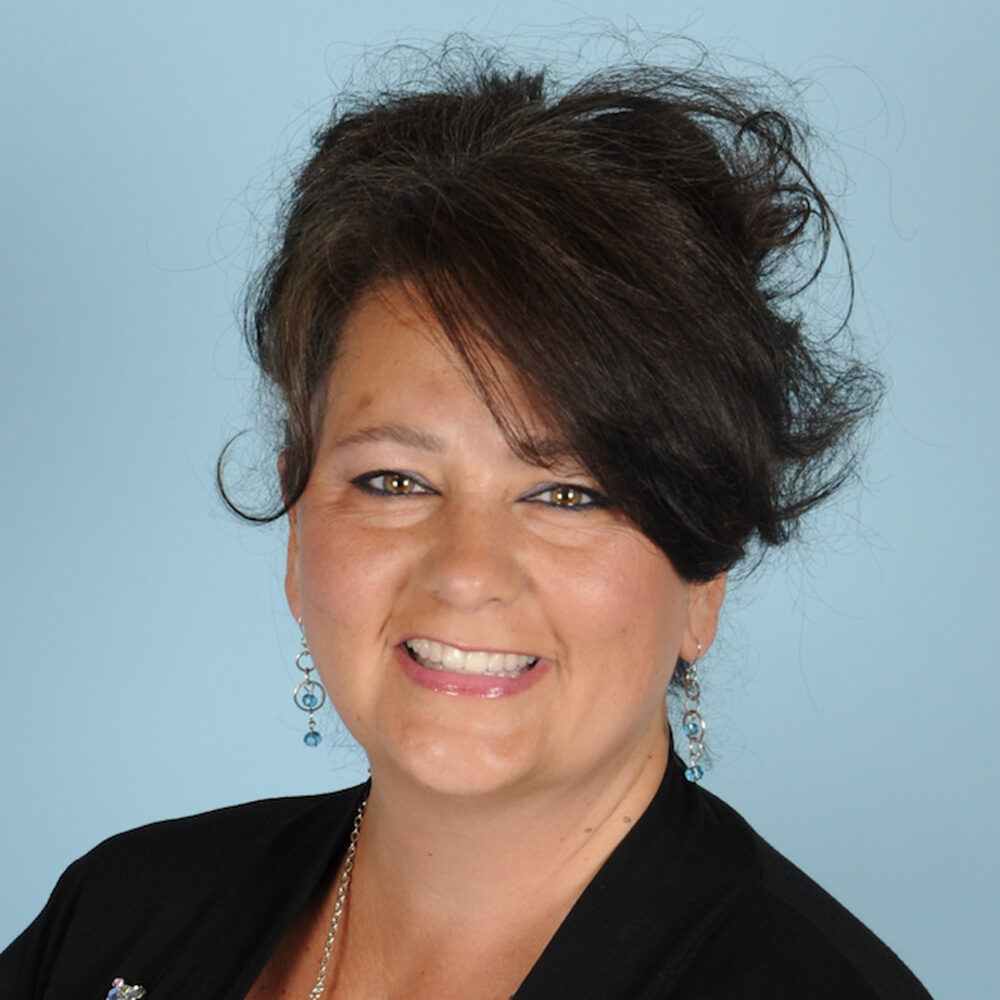 President Elect; Organization Chair
Teresa was born and raised in Hamilton, and has called Stoney Creek her home for the past 30 years. Teresa is a middle child and was raised Catholic by two loving parents. She is married to her soulmate and childhood sweetheart Cal, a Fourth Degree Knight. Together they have one daughter who is married and has blessed them with a grand-daughter. In 2020, Teresa proudly celebrated her 40th year as a member of the Catholic Women's League. Her family is five generations deep in the League. Teresa has served in many capacities in the League at both Diocesan and Parish levels.
Church ministry has always been ubiquitous in Teresa's life. She continues to serve in many capacities including as Director for Music and Liturgy, as an Extraordinary Minister of Communion, as a Cantor/Psalmist, Choir Director, Adorer, Anointed Vocalist, and also participates in other ministries and committees. For decades Teresa has been studying and directing liturgy and holds designations in Catholic Theology and Church Liturgy, and is currently studying Church Doctrine.
Serving the people of God is a trait that defines Teresa. Her greatest attributes are integrity, compassion, kindness, being just, loyal and humble. Her heart is most content when she is in service to God's people, especially to those most in need. For the past 35 years Teresa has been known as a compassionate and effective advocate for social and environmental justice. She was named Citizen of the Year by the Chamber of Commerce, and received the Sesquicentennial Constituent Award from House of Commons for her service to community. Teresa co-founded and incorporated an Association for Safe and Healthy Communities and currently serves as its President. She stays involved in community through advocacy, politics, and serving on committees and boards. She is also an innovative and effective charitable fundraiser.
Teresa finds peace in the stillness of prayer. Her safe place is in her husband's arms (yes, she is a romantic). She loves angels and loves giving and receiving hugs. Teresa finds joy in being around family and friends, gardening, cooking, interior design, studying, traveling and laughing. Music is prevalent in Teresa's life, a trait that runs in her bloodline. She enjoys singing in choirs, as a lead singer in a praise and worship band, an anointed soloist in a healing ministry duo, and as a lead female singer in a special events band.
Teresa has enjoyed a long professional career in public service where she worked as a Senior Executive and Strategist with the Ontario Government in Queen's Park. She also worked in private sector, including as a Publisher. Teresa feels blessed to have accumulated a vast amount of knowledge, skills and experience in the areas of law, governance, policy/procedure, parliamentary procedure, strategic planning and implementation, finance, issues management, human rights, health and long-term care, labour relations, communications & marketing, team building, and operations. Additionally, Teresa has a keen sense of political acuity and is known for her strong problem solving and critical-thinking skills. She uses these skills, knowledge and God given gifts in service to others, primarily working pro-bono to help the most vulnerable. As she puts it "I work hard for the cause not for the cash". Teresa is a firm believer in Saint Peter's passage "Each of you should use whatever gift you have received to serve others as faithful servants of God's grace in its various forms." 1 Peter 4:10
Teresa is honoured to serve as your Hamilton Diocesan President Elect responsible for Organization.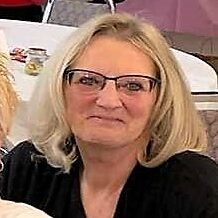 First Vice President; Spiritual Development Chair
This women always has a smile on her face (even if she's not ok, or if she's puzzling something from intuition). She is an activist wherever she goes. She is always one to question an injustice, seek sounding boards in an effort to understand, and always fight for the little guy/gal. Apparently it is by design that she moves up a ladder not of her own volition but by some force (maybe anti-gravity) to higher positions.
This woman was born in Hamilton's north end (St. Mary's pro Cathedral parish) and then moved east to (St. Luke's parish area in 1972) is the wife of Mark for 37 years (5 year apprenticeship) and the mother of three boys, Derek and Ashley, Christopher and Amanda, and Michael and Jenn.   Not always a quiet household.  She thinks God gave her boys (not to carry on the family name, but that too) but because she couldn't do girls hair, (the hair part being attested to by her granddaughter).   She has two beautiful grandchildren Breanne 14 and Konnor 12 years old and one new grandchild on the way.   In 1985 they moved from Hamilton to Cambridge, Derek being born in Hamilton and Christopher and Michael being born in Cambridge. 
Most of her working life was based in secretarial positions, as we moved from the typing age into the computer era.  Not one to be left behind this woman enrolled in her second night class at GCI at the age of 24 and learned how to program along with 20 odd other adults who didn't want to be left behind in their careers either as companies transitioned.  Which lead her to be a credit reporter for the Credit Bureau of Kitchener and Waterloo.  When the boys were growing up shewas home for a while but still remained busy in the community in neighbourhood centres, school councils, and part of the "Secret Service of the Catholic Women's League" until in the 26thyear when she was called up into service.  She now has 40 years to her accreditation. 
This woman took out her membership at 17 for $2.00 and was reimbursed by her paternal grandmother when she returned from church, not that she was expecting it but because she believed in the works of the League.  She thought it would befun just to belong.  Her paternal grandmother would have made a great Legislation Chair or Resolution Chair, as she always kept her nose to politics, but stayed home to care for her mother and 4th son who was born with Spina–bifida.   The parish always wanted her to run as president.  All of the women in her families were proud Catholic Women's League members, her maternal great grandmother being born in 1889 and a convert to the faith.
This woman loves to read (transitioned from romance to healthy lifestyles ugh), spent two years life guarding at Camp Brebuef as a teenager (she thinks her father thought distance might help things! Lol)  and that was real service and also outlined her current work with special needs children now.  She loves to swim, share acup of tea (please go and share a cup sometime), time with friends (especially going to Costco with Jackie the return queen) and getting a Costco ice cream, travelling with her sister(s) in the car (she can only live with her bio sister for 10 days tops! and she knows this. Lol), she loves to cook and especially bake and dislikes the clean up. 
She loves watching the results of encouraging other women to their best potential and seeing results.  She only drinks wine out of wine glasses, no plastic and has different cups for coffee and tea.
This woman is Laura Grint!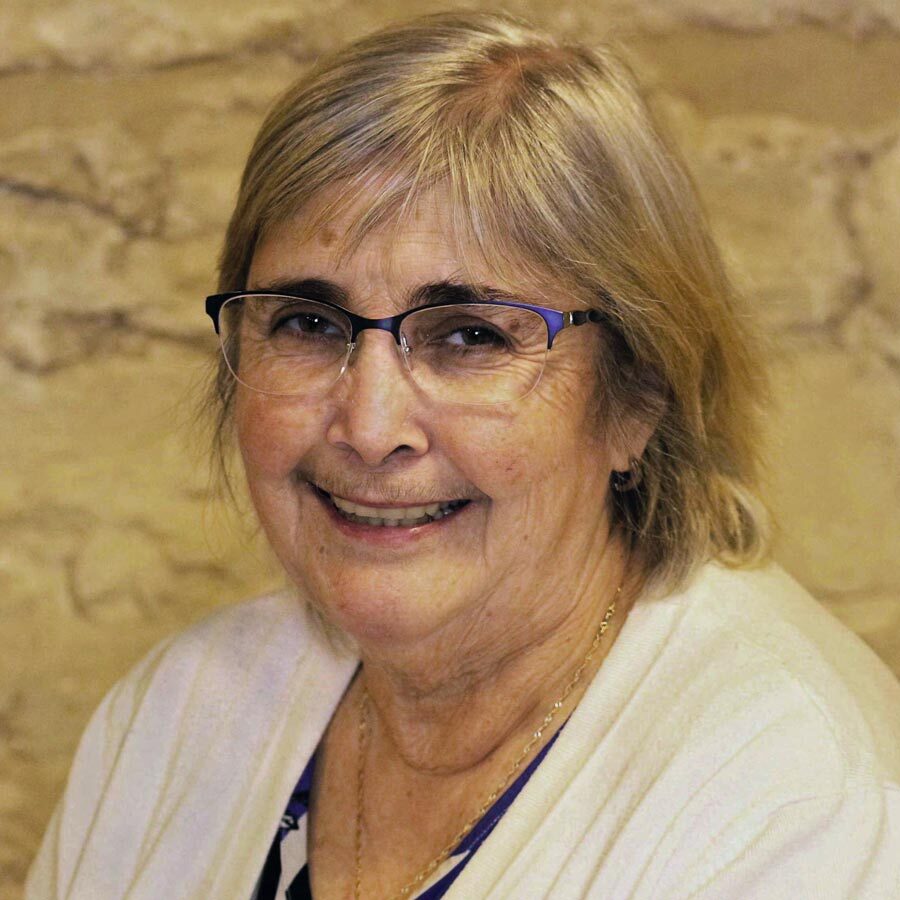 Second Vice President; Christian Family Life Chair
Joanne lives in Hamilton and has been a member of the Catholic Women's League since 2012 and a member of St. Catherine of Siena Parish [Our Lady of Lourdes] since 1990. She has been married to her husband Robert for 31 years and they have one daughter Ashley who is also a League member.
Besides spending time with her family, she volunteers and coaches for Special Olympics. Joanne got involved with Special Olympics because of her daughter. Ashley has been an athlete for the past 6 years.
She is also active in her parish by being a lector, minister of communion and baptismal preparation. If you were to ask people who know Joanne they would say she is a very caring and loving person. She is very passionate in all that she does and is willing to help whenever she can. 
Joanne is very passionate in her job as an educational assistant for the Catholic School Board of Hamilton. When working with her students it gives her a warm feeling when she sees a smile on their faces in what they have accomplished either big or small. Joanne is looking forward to the next two years as she continues on the Hamilton Diocesan Catholic Women's League.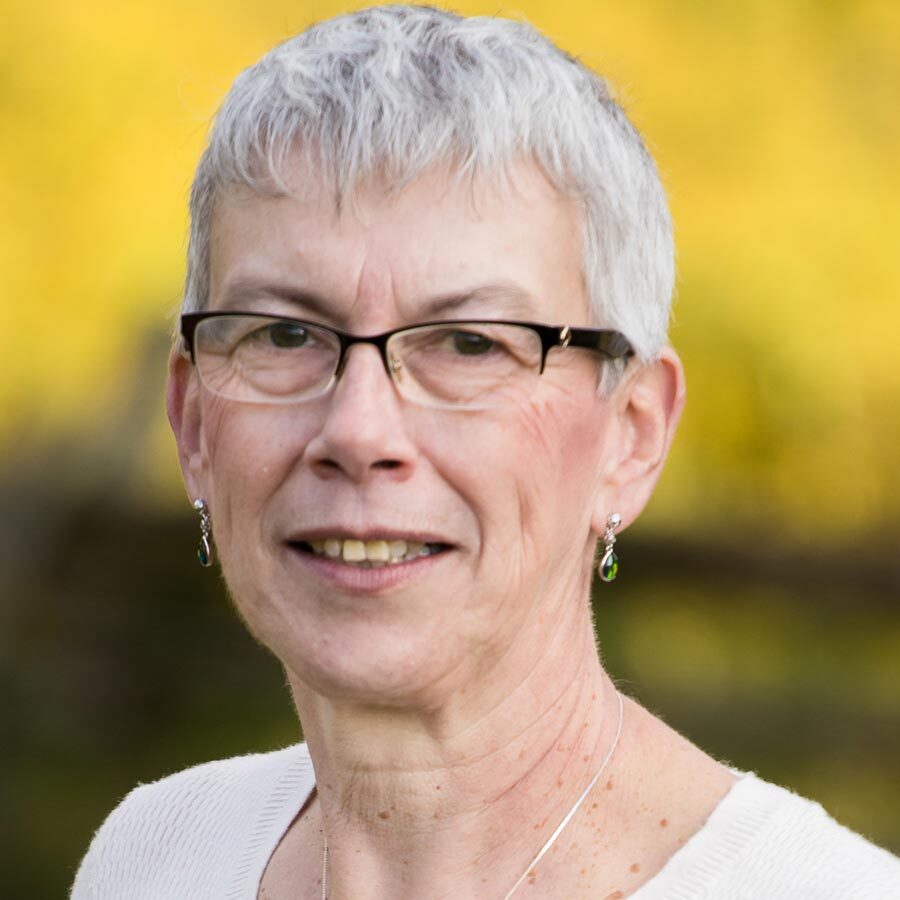 Mary has been a member of the Hamilton Diocesan Council since 2015. Her first term 2015 - 2017 as Community Life Chairperson, her second term 2017 - 2019 as Recording Secretary, her third term 2019 - 2022 as Communications Chairperson. At the May 2022 Convention, Mary was acclaimed as Treasurer for the 2022 - 2024 term, along with being a team player in supporting her fellow Diocesan Officers and Executive.
Mary was born the 4th of 7 children at St. Joseph Hospital, Guelph and has lived in the Elora area the majority of her lifetime. She and her husband Paul have been married for 42 years. They have three children, Christopher, Jessica and Jennifer, along with their significant others, two granddaughters Sophie and Emily and grandson Colton.
Mary's mother (God rest her soul) enrolled her into the Catholic Women's League in 1976 after graduating from college. She enrolled her two daughters since the ages of 18 and 16 as members, by using the example set out by her Mother. Thanks to a very understanding husband and supportive family, she has served on the executive of St. Mary Immaculate Catholic Women's League, Elora as Recording Secretary, Treasurer, Organization Chair, Pres-Elect, Co-President and President. She works full time in the accounting department at DeBoer's Farm Equipment, Elora. An evening or two a week, she does the bookkeeping for St. Mary Immaculate Church, Elora and its Mission parish St. Martin of Tours, Drayton. She spends her spare time with her family and friends, reading and volunteering in other areas in and outside of her faith community. Mary enjoys keeping busy and being out there giving of her time and supporting others.
Mary is looking forward to the next two years with God's help and your prayers to keep you informed as to the financial status of the Diocesan Council. She encourages you to reach out to her at any time with any questions or concerns by email at [email protected]
Greetings, ladies. I would like to present the new Education & Health Chair, Francesca Simone. She is a lady of a certain age which means that she remembers how to type with ten fingers rather than just two. She has been a Catholic Women's League member for the past sixteen years.
For part of those years, she has served on the St. Francis Xavier executive in many capacities:  Education and Health Committee Chair, Communications Committee Chair, Legislation Committee Chair, Social Committee Chair, and Recording Secretary. For the past four years, she held the position of St. Francis Xavier President and now has moved to the past president position. As one can see, she has worn many hats on this parish League executive.
Francesca is a former teacher who taught, for most of her life, for the Dufferin-Peel Board. She started out teaching in Hamilton but, then was offered a permanent position in Mississauga so she continued her teaching career there. She taught all grades but, loved the Sacramental Grades the most. It is truly rewarding teaching children who will soon meet Jesus in the Sacraments.
One thing that Francesca loves is travel. At one time or another, she has travelled all over the world. She loves animals and has been able to get very close to many species of animals throughout the world. One day, she even met an elephant in her chalet garden! Every day, different animals could be seen eating the various vegetables in the garden and, some, even posed for photos (as long as they were undisturbed). Oh, the adventures! 
One place where she loved to travel, was the Holy Land. It is such an inspirational place –to walk where our Lord had journeyed. Words can barely express the peace that one feels on the Mount of the Beatitudes where Jesus spoke to the crowd. One humorous event did happen to her there, though.  Because she cannot swim, she almost drowned in the Dead Sea.
As has been stated, Francesca loves animals. She is even a member of the Hamilton Parrot Club and has rescued many birds in the last few years. Right now, she is housing two birds who had been through a very rough life before she took them in.
Francesca finds joy in most things. She finds that creation is a gift to be cherished. The Lord has given her many things – for all of which she is grateful.
Some things that she finds intolerable, are hypocrisy and hatred. According to her, it cheapens the person. There are too many wonderful things in this world to let the evil remain.
There will be missteps along the way but, with the Lord's help, she will be able to complete her position to the best of her ability.
Mary Helwig-Hall is a first-generation immigrant from Jamaica, an active member of the Afro-Canadian Caribbean Association, a retired Physiotherapist ("30 years was enough!") and currently works part-time with the HWCDSB and privately as a Primary/ Junior Tutor for Math and Literacy. She is actively involved with two Toastmasters club and received her Distinguished Toastmaster (DTM) designation in June 2021.
Mary brings her enthusiasm and passion to everything she does and hopes to use her time as Resolutions Chair to educate councils in the important work that the CWL does "For God and Canada". She hopes to raise greater awareness in the process of bringing grassroots issues regarding public policies related to health, education, social media, financial literacy or ANY ISSUE which affects the well being of Canadian Citizens, First Nations People, Immigrants and Refugees. Please contact her by email or text to discuss any issues or concerns which the CWL could actively be involved in as advocates to government (Municipal, Provincial, Federal).
Born and raised in Uganda, East Africa, Mary moved to Canada in 2003 leaving behind her 5 siblings. She is known as Veni, a short form for Mary Veneranda (Latin/ Spanish), as for blessed virgin Mary most venerable or most Glorious. This is where she also derives her last name 'Mutiibwa' (Luganda) meaning Glorious.
Her favorite subjects in school were music and dance though she ended up with a Bachelor of Arts degree in Religious studies and Sociology. She received a diploma in Accounting from CDI college in Hamilton, Ontario and a post-graduate diploma in Business Administration from University of Liverpool.
She is a member of the Hamilton diocesan choir as well as the Cathedral Basilica of Christ the King parish choir. She served on the parish social (hospitality) committee.
Mary joined The Catholic Women's League in 2005 after an invitation from a friend. She thought it was one way of giving back to the parish.  She also meets many inspiring, influential and faithful women within the League. She served as the treasurer for two terms, president elect, organization chair and President at the parish executive.  She was asked by the parish priest to keep the council running during the years of 2016 and 2017 when it was almost folding.
She finds the Catholic Women's League as a community of sisterhood with love and charity. It provided her with opportunity for growth in faith and leadership skills. She likes to spend time in prayer either alone, with prayer groups like the League sisters or at church. She encourages many sisters to keep praying especially for protection.
She joined Toastmasters club to improve her public speaking and leadership skill.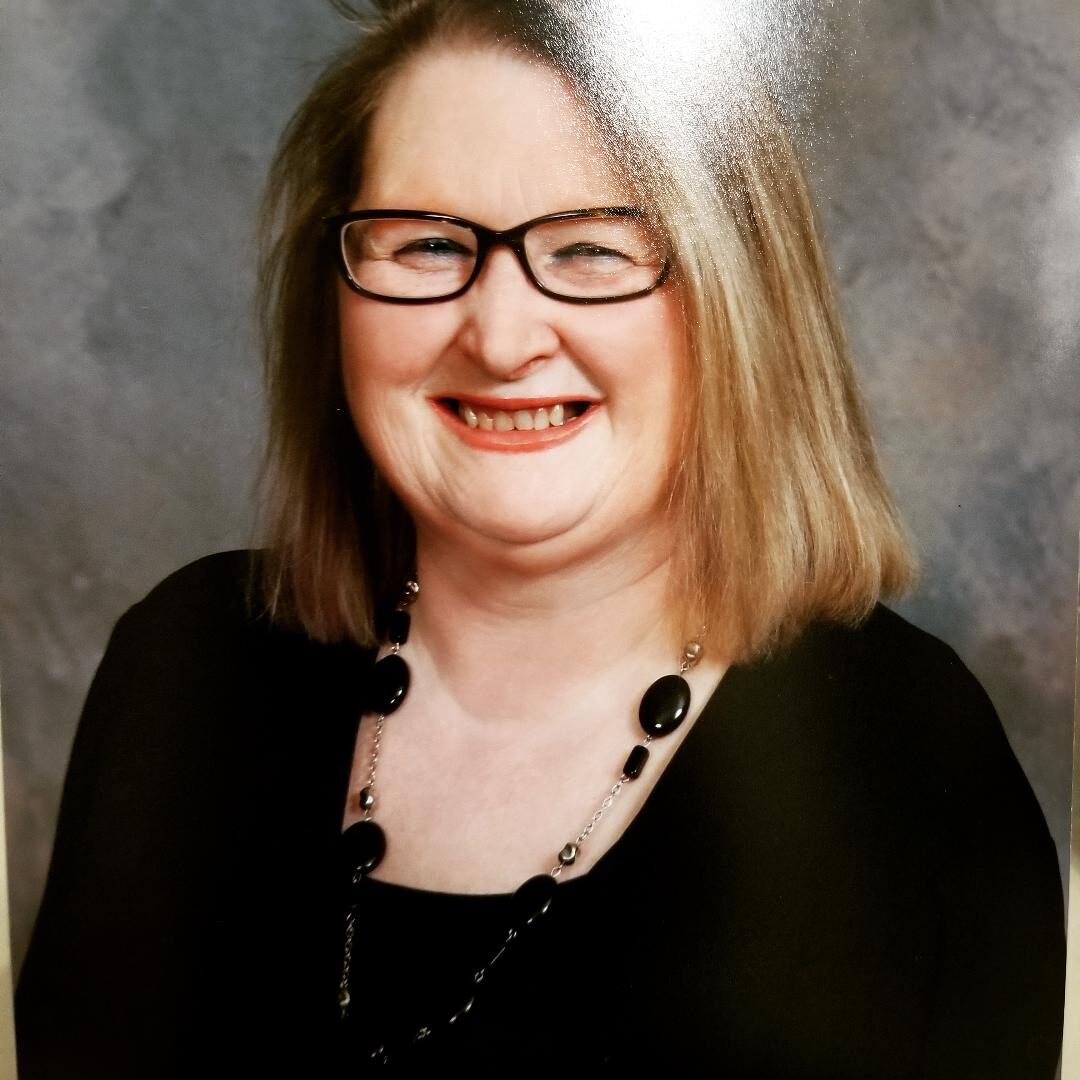 I have been a member of the Catholic Women's League since 1977.  I was Parish President twice and held several positions including President Elect/Organization, Communications, Spiritual Development and Recording Secretary.
I served as Regional Chairperson and Regional Secretary as well as Diocesan President, President Elect/Organization, Communications, Spiritual Development twice and Resolutions Chairperson.
I am active in my parish as Minister of the Word and Extraordinary Minister of Communion.  I was in the choir for many years but since COVID I now am usher.  I help with collecting and counting money and usually seen as greeter at Mass.
In my personal life I am a medical secretary working in a busy medical office with 20 doctors for over 30 years.
Rosanne was born and raised in east-end Hamilton to first generation Canadians who instilled the importance of family, church and good working ethics, all of which Rosanne still believes has kept her focused on everything she does.
Rosanne married her high-school sweetheart, Bruce, and together they raised two loving and independent children, Nicole (Ryan) and Tim (Laura) that were reared with the same values as she.  Together they have been blessed with four beautiful grandchildren which complete their family; Kinley 11, Cody 6, Gavin 3 and Samantha "Sami" 1.  
Rosanne's work ethics began and were instilled at a very young age.  Her grandparents' grocery store became a second home and with the encouragement of her grandparents and parents she helped out often until she was a teen at which time her grandparents retired, closing their store.  She was never without a job.  From the grocery store, babysitting, working at the Red Barn, Eaton's, and then post-graduation, became a secretary for 37 years diligently working in the medical field, and finally 10 years ago, became employed by the Hamilton Wentworth Catholic Separate School Board where she quickly became requested to fill in positions.
Joining the St. Luke Community 43 years ago, she quickly found comfort and new friends and 40 years ago she joined the League after the sudden death of her beloved grandfather and has never looked back. 
Within the church community, she is a Eucharistic Minister, Minister of the Word, decorating committee and founding member of the parish council along with many other projects in the parish. She also served the parish League as chairperson in most positions which expanded her horizon within the League itself. 
In 1997 she served the diocese as Regional Secretary and two years later was appointed onto the diocesan council.  While on diocesan council Rosanne chaired most positions to learn more about the League, more about the church and more about herself.  In 2011, she was installed as Diocesan President.  She presented information not only to the League sister's through a variety of workshops, but also to the deaneries, as well as to the Knights of Columbus, chaired the Hamilton division of the Catholic Missions in Canada 100th anniversary celebration and fundraiser, sat on the Catholic Council of Service Organization, represented the League at many functions and completed her stint by serving as past-president and receiving her Life Membership.
Rosanne was elected onto the Provincial Council serving as Christian Family Life Chair and Resolutions Chair.  It was while Resolutions Chair that she had the auspicious opportunity to visit both the Provincial and Federal governments with other members of the Provincial Council giving support and asking for theirs with regards to resolutions. Additionally, she prepared a pamphlet on the Risks of Abortion, and, while CFL chair she did presentations to both St. Augustine and St. Peter Seminaries.
Rosanne is a compassionate person who always sees both sides of a situation, listens to the needs of others and is always willing to help out in any situation as long as it is for the good of others.
A quote from Helen Keller to live by:  "I am only one, but still I am one.  I cannot do everything, but still I can do something; and because I cannot do everything, I will not refuse to do the something that I can do."
Rosanne is grateful to answer the call from diocesan president, Joyce Cotter to spend the next year investing her life further in the League. 
Kim Ansty is from Kitchener, Ontario. She is a mother of three and has been married to her husband, John, for 21 years. Kim is a senior real estate clerk with a local law firm in Kitchener with 25 years of experience in residential real estate.
Kim has served as president of her parish council for two terms and as past president for one term. She also volunteers as a soccer coach for her daughter's house league soccer team and prepares the children's liturgy program at her church, arranges volunteers and leaders for this ministry.
When she is not driving her kids places she enjoys down time with her husband, catching up on their favourite TV shows. She also enjoys cycling and reading.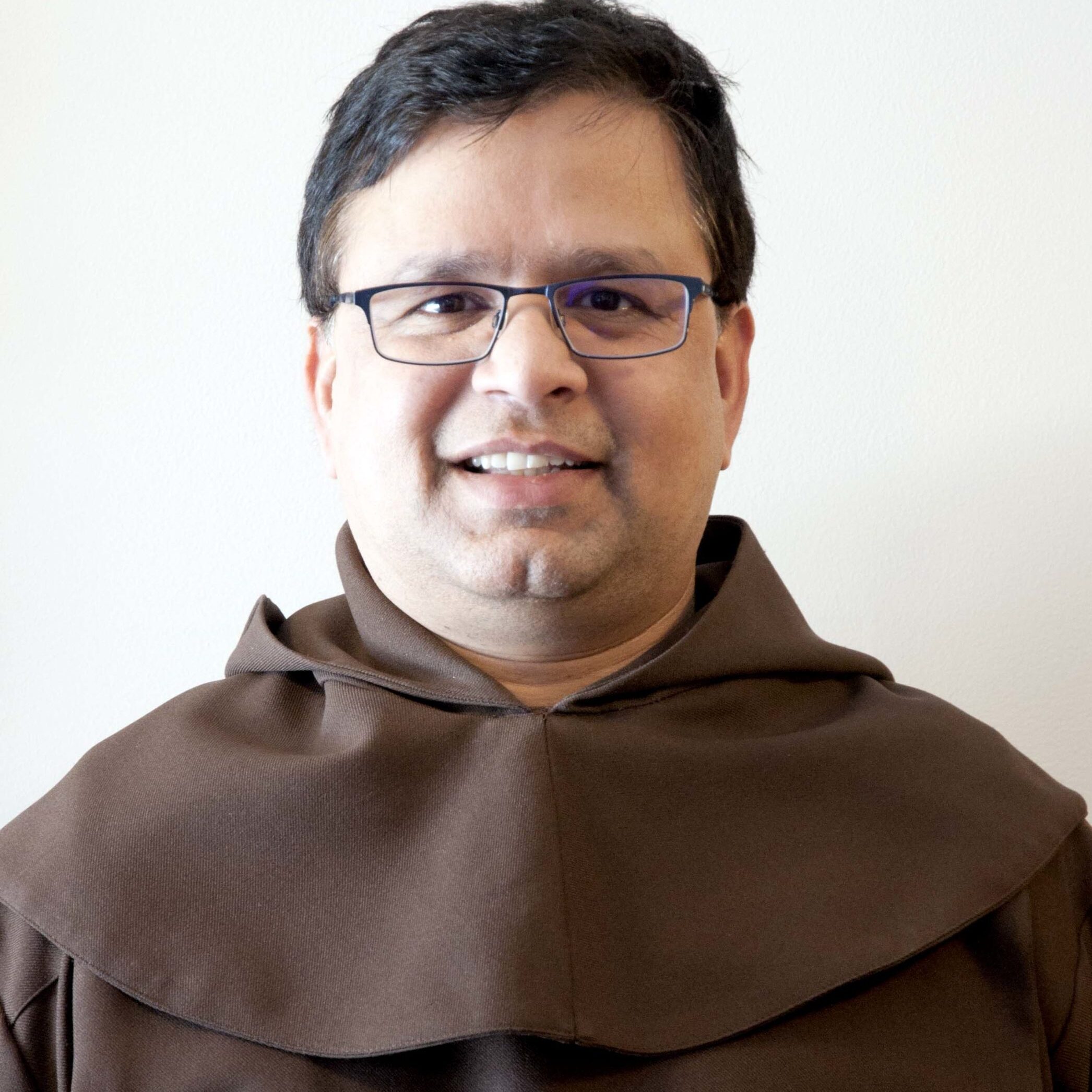 Fr. Ranjan D'Sa OCD was born in Mangalore – on the western coast of India, to the south of Goa – on first of March, 1973. He is the last among seven children to his parents.
Though he was Born in Mangalore, his ancestry was connected to Mudubelle in short Belle. The rise and growth of the town and the parish is intricately connected with the D'Sa Family. According to the family annuls the Great-Grandfather of Fr. Ranjan D'Sa, Alex D'Sa, after migrating to a small village opened the first provision store in the village, later a textile and tailoring shop and eventually a bakery. This was the humble beginning of the rise of a flourishing town today. Alex D'Sa built a small Chapel for the sake of a few villager and encouraged Catholic faith amidst the strong Hindu neighborhood. Today Mudubelle has become one of the biggest parish community in the diocese of Udupi.
Fr. Ranjan grew up mostly in Kirem, Mangalore, where he did all his early studies living with his Grandmother. His Grandma, Louisa Aranha was his hero. She was a well-educated and an industrious woman, well known and respected in his town. Most of his fond memories of early childhood are associate with his grandma. She is still a great inspiration to him.
After passing his high school, Father D'Sa joined the Carmelite monastic life in Mangalore. Almost 13 years of studying in the seminary and experiencing the monastic lifestyle, on December 29th, 2001, he was ordained as a priest in his hometown. He has for his credit a master's degree in philosophy, which he did with the well acclaimed universities of India, the Karnataka University of Dharwad. Soon after the ordination Fr. Ranjan taught philosophy to the young seminarians for three years. He was the first director of the Pushpashrama social work institute in Mysore, run by the Carmelites and the director of candidates who wished to joined Carmelite religious life.
Before coming to Canada Fr. D'Sa lived in New York for four year. During that time, he also completed another Master's Degree in Pastoral Care and Counseling from Fordham University. He served as an assistant Pastor in Holy Trinity Parish, North Vancouver for a year. From October 2010 until he came to Oakville, father served as a pastor at St. Andrew the Apostle parish in London Ontario.
Fr. Ranjan belongs to a religious Order who take solemn vow of poverty, obedience, and celibacy. The main charism of the order is prayer and contemplation. A lot of great saints of the church are connected or influenced by the spirituality of Carmel. The order has its members in almost 75 countries. The Carmelite Sisters at St. Agatha, Ontario – near Kitchener- belong to the same order of Carmelites.
My name is Joanne Gregson and live at Maple Leaf Acres, Fergus with my husband Wayne.  We have three children that are all married, our daughter Tanya and Collin, our sons David and Victoria, Dwayne and Krystal.  They have blessed us with 3 granddaughters and 4 grandsons ranging from 11 to 17 years of age.  Have been a CWL member for 15 years.
Kitchener Regional Secretary
Hi my name is Sherie Bowen
I am mom to David (21), Emily (16), Jessica (15), Jacob (12), along with 2 fur babies (dogs) and 2 Guinea pigs. I have been married to the love of my life and best friend Paul for 29 years. I was born and raised in Hamilton and attended St Thomas More High school.
I met my husband at the Royal Bank in Dundas where I was an employee for 15 years, we lived in Dundas before moving to Fergus 15 years ago. I have been a member of the Catholic Women's League St Joseph Parish for 12 years. I initially joined the parish Executive as Membership Secretary to meet other women at the parish who shared the same interests and have the same concerns as I do, along with the fact I was new in town and did not know anyone. My grandmothers always told me which I have instilled in my kids "if you're lost, uncertain, or need guidance go to Church and Jesus will lead you the way. "I was always involved in the Church at a young age helping my grandmothers who were either planning fundraising events or were writing letters to Members of Parliament. I had and still do many roles within our Parish. I have been President of our local council, Lead Bazaar Convenor, Minister of the word, Eucharistic Minister, member of St Vincent DePaul along with selling Religious Articles at our Parish.
I have compassion and love for humanity, my role model is St Theresa of Calcutta despite all the criticisms and sly comments against her they did nothing to extinguish the passion in her heart.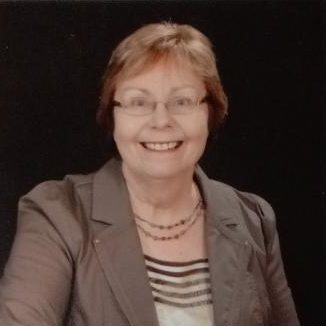 Nancy is a member of Sacred Heart Parish in Walkerton.  She joined the Catholic Women's League in 1978.  Nancy has followed in her mother's footsteps who was very active as a member of St. Bernadette's CWL in Ajax where she served as president and later as Durham Regional Chair for the Diocese of Toronto Catholic Women's League.
As member of the league Nancy has taken on many roles – communications convener, president, past president and is currently spiritual development convener.  Nancy also served as Northern Regional Chair from 1996-1998. 
Nancy is also active in her parish by being a Eucharistic Minister and a member of the Social Justice committee.  In the community Nancy is a board member for Walkerton and District Community Living.
She loves spending time with her family and her eight grandchildren, working outside, playing cards and enjoying coffee time with her coffee friends. She is a retired teacher from Sacred Heart High School and still enjoys tutoring math to both elementary and high school students.
Nancy is looking forward to working with the presidents in the Northern Region as well as the Hamilton Diocesan executive.
Brant/Hamilton Regional Chair
Colleen was born and raised in Windsor Ontario. Lived in Sturgeon Falls while working in Sudbury 1994-1997, then relocated to Stoney Creek where she has lived for 25 years.
Colleen is a registered nurse, retired in 2013 after 35 years in the field. She is looking forward to her 45 year reunion in August 2023.
Colleen is an avid reader, and prior to a cranky knee, loved to bowl and golf.  She has volunteered for many years in various roles at a local golf course, at the Canadian Open men's golf tournaments in the GTA, in South Carolina and some Ladies PGA golf events including the Canadian Pacific golf tournament.
Colleen is a breast cancer survivor and since 2010 volunteers with the Bright Run which is an annual Walk/Run fundraiser for breast cancer research. It is an event totally run by volunteers and every single dollar raised goes directly to the Juravinski Cancer Centre in Hamilton for its continued research.
Colleen joined the League in 2010 and has served at the parish level and served at Diocesan level as a member of the Diocesan Spiritual Development Committee. Colleen has strong family roots in the CWL. Her grandmother, who was born in 1898, was a founding member of the CWL in the Edmonton Alberta diocese. She was still a member well into her 90s.
Colleen brings with her skills and expertise in the fields of long term care, workplace legislation, policy and procedures, labour relations, mediation, conflict resolution and management, health and safety, and records keeping.
When the going gets tough, Colleen seeks comfort from her family and faith.
Colleen is honoured to be appointed as Hamilton Regional Chair of the Hamilton Diocese.